Scribe
Custom HTML
Store
A Scribe Called Quest
Customizable email signatures with banners and CTAs for better marketing
Your email signature could use a little extra oomph — after all, "Stay classy, San Diego" just doesn't hit in other cities.
You want a sign-off that increases brand awareness, boosts your marketing campaigns, and saves you the shame of misspelling your own name.
Now there's a way to nail every signature, even when the seasons and holidays change.
Say hello to Scribe.
Scribe is a tool that lets you add CTAs and promotional banners in every email signature for more effective branding and campaigns.
Get those email recipients clicking with effective calls-to-action (CTAs).
Scribe has CTAs built into the signature templates, so all you have to do is add a title and a link.
Promotional banners are just as easy.
Just upload your image and add a link to take your audience on a magical journey to your marketing channels.
Quickly create banners and CTAs for engaging, clickable signatures!
No need to worry about out-of-date promotions, either. (Halloween is just part of my aesthetic now.)
You can schedule marketing campaigns with specific banners or CTAs that are ready to go when you need them.
Plus, G-Suite users can automatically update their signatures with the scheduled information to streamline the entire process.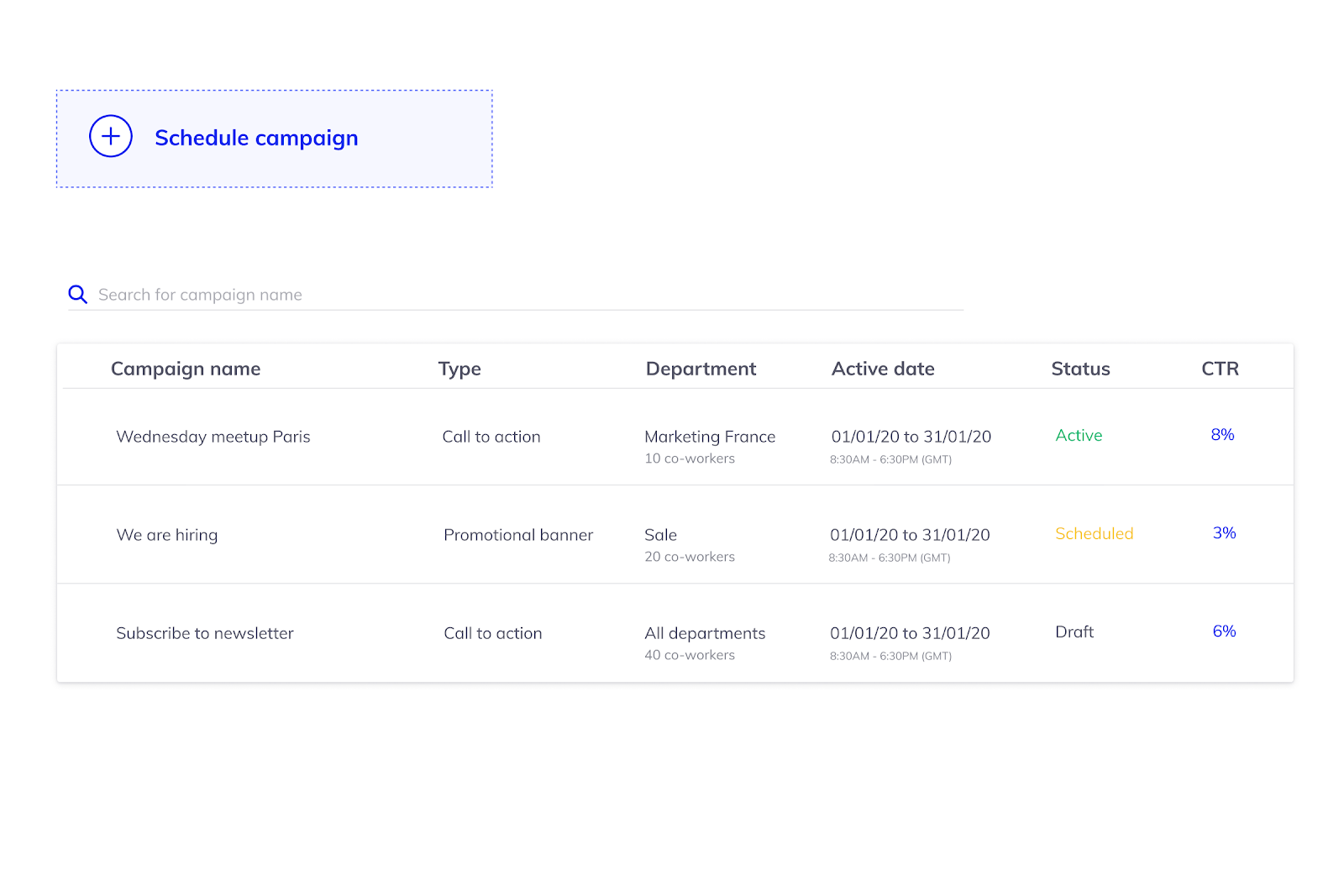 Schedule campaigns with specific CTAs and banners for easy updating!
Make sure your signature is doing work by using Scribe's detailed analytics to track engagement.
You can check how many people saw your shiny new signature versus how many of them engaged with it.
Filter the performance by date and department to hone in on your strengths and weaknesses.
Analyze engagement by views and clicks to improve your performance.
Scribe also offers plenty of customization options to keep you on-brand and in-fashion.
Choose from a variety of templates, then tweak the fonts and colors for each signature component.
You can also copy one style to other elements with just a click.
Plus, DNS integration lets you send images using your own domain, increasing deliverability.
Choose from one of Scribe's attractive templates, then customize away!
You need an easy way to keep your email signatures and marketing channels in-sync when you say bye bye bye. (Now it's stuck in your head, too.)
Scribe gives you customizable CTAs and banners right in your sign-offs, plus the analytics to track and improve campaigns.
Throw in a scheduling feature for less holiday stress, and you've got one tool you absolutely can't miss.
Get lifetime access to Scribe today!
P.S. Learn how to use Scribe like a pro by catching our training webinar replay here: Webinar Replay!

$59.00